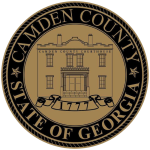 Camden County Government
Camden County, Georgia is inviting applications for their Solid Waste Director.  Camden County is rich in history, scenic beauty, and southern hospitality. Created as one of Georgia's original counties on February 5, 1777, it enjoys a fantastic location in the southeast corner of the state along the Atlantic Ocean.  The Camden County Board of Commissioners is comprised of five members elected through district elections for staggered, four-year terms. The Board makes policies, adopts laws, sets budget limits and appoints a County Administrator.  The Solid Waste Director is appointed by and reports to the County Administrator.  The Solid Waste Department has a total of 25 authorized positions.  The FY 2023 Solid Waste budget, operated as an enterprise fund, is over $7.4 million and is part of $80.3 million county budget.
The ideal candidate for the Solid Waste Director position will have experience in MSW and C&D landfill operations that demonstrates his/her ability to effectively manage Camden County's MSW landfill operations that disposes of approximately 8500 tons of waste per month, a C&D operation that disposes of approximately 3800 tons of waste per month, and monitors post closure requirements of a closed MSW landfill site in accordance with state and federal regulations.   Must be skilled in managing vendor relationships and contracts for household and commercial waste services.   The ideal candidate will demonstrate the ability to attract new customers for Camden County's landfill facilities in order to generate new revenue sources. Demonstrate a commitment to promoting and providing quality customer service.  Must be experienced in reviewing, planning, and analyzing capital projects to assist the County in its final development of plans, acquisition of property, and construction of cell #5 of the MSW landfill as well as other capital projects; analysis will also include identifying equipment needs for all landfill operations and developing recommendations for long term funding sources to replace equipment utilizing a functional lifecycle program.
Minimum Qualifications:
Bachelor's degree in public or business administration, engineering, or related field preferred, but not required.
Five years of experience in solid waste or landfill management of similar size and complexity to Camden County or any equivalent combination of education, training and experience which provides the requisite knowledge, skills and abilities to perform the essential functions of the job. Must have at least two years of supervisory experience leading a team.
Possession of or ability to readily obtain a valid driver's license issued by the State of Georgia for the type of vehicle or equipment operated.
Possession of or ability to obtain State of Georgia certification as a Certified Landfill Operator.
Compensation & Benefits:
The expected starting salary range for this position is $90,000 – $100,000 (depending on the qualifications of the selected candidate), with a comprehensive benefits package, including health, dental and vision insurance.  The county offers an employee medical clinic and an EAP program, county paid life and disability insurance as well as 457 and 401a retirement plans with county matching contributions. After the first year of employment, the county will match up to 9% retirement contributions. In addition, generous annual & sick leave is provided.  Relocation expenses negotiable.
How to Apply:
Interested candidates must submit by email a cover letter, resume, at least five job related references (name, email and phone numbers), as well as salary history no later than close of business on May 17, 2023 to Lisa Ward, Senior Associate at lisaward912@gmail.com. Please contact Lisa Ward with any questions at 706-983-9326.
Alan Reddish, Senior Associate, 107 Indigo Lane, Athens, GA 30606, Cell:  706-614-4961
Click here for a brochure