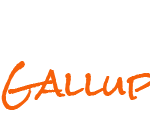 City of Gallup
The City of Gallup, New Mexico is seeking a talented, ethical, and innovative Human Resources (HR) Director.  Nestled in spectacular red rock beauty and located along historic Route 66, Gallup is a beautiful place that offers enticing outdoor adventures while seamlessly blending awe-inspiring art and rich culture deeply rooted in Native American tradition and its people. Founded as a railhead for the southern transcontinental rail route in 1881, Gallup has been named America's Most Patriotic Small Town.   Despite its size, Gallup boasts national attention as tourist destination, hosting the second largest Balloon Rally in the state and offering a plethora of authentic art, cultural, and outdoor experiences. The City of Gallup is a municipal government that follows the council-manager form and provides for five elected positions: the mayor, and four council members. The elected officials oversee the policies and practices of the city government.  The City Manager handles daily operations.  The Human Resources (HR) Director reports to the City Manager.  The City of Gallup's annual budget is $275 million with 476 authorized positions performing municipal services for the community.  The Human Resources Department serves the community by maximizing individual and organizational effectiveness and positioning the City of Gallup as an employer of choice.  The Human Resources Department partners with departments to hire, compensate, support, and develop a diverse workforce, dedicated to delivering high-quality services.
Find details about the position expectations by reviewing the recruitment brochure at www.mercergroupassociates.com
The ideal candidate for Gallup's next HR Director will be a dedicated team player with a proven Human Resources record of success in leadership and management of human resources functions within a public/governmental agency or private sector organization. The successful candidate should be an experienced professional who can immediately provide quality HR services to a variety of service departments in a timely manner and is able to address workforce issues with diplomacy and tact. This person must also be able to adapt to the culture of the organization while serving as a change agent moving the HR services and processes forward. The ability to identify and implement new and innovative approaches to delivery of HR services is an important qualification expected of the new Director. Specific experience is expected in recruiting and retention, compensation and benefits administration, employee relations, training and development, and the ability to offer responsive HR support services to team-oriented, employee-friendly department heads and employees. The ideal candidate will be detail oriented and have well-developed problem-solving abilities and can speak directly and objectively about important issues without being adversarial. The "ideal" Human Resources Director will be an excellent communicator who has a collaborative, approachable, and informative management style with the ability to tactfully, empathetically, and fairly address needs and concerns of employees.  Candidates must have the ability to develop and implement strategies and have experience with change management and systematic thinking to impact organizational effectiveness.
Minimum Qualifications: 
A Bachelor's degree from an accredited college or university with major course work in human resources, business administration, or public administration required.
Must possess five (5) years of increasingly responsible human resources experience with three (3) years of supervisory responsibility; or any equivalent combination of education, training and experience which provides the requisite knowledge, skills and abilities for the job.
Must possess a valid New Mexico driver's license.
Certification in Human Resources Management from an accredited program such as SHRM, HRCI or another similar program (Preferred).
Compensation & Benefits:  The expected starting salary range for this position is $75,000 – $85,000 (depending on qualifications of the selected candidate) with a comprehensive benefit package including:  Medical, Dental, Vision, and Life insurance plans are provided at low employee costs. Other valuable benefits include: relocation allowance negotiable; very Generous Retirement DC Plan: New Mexico PERA – Employee contribution up to 3.79% and Employer contribution equal to 21.66%; sick leave, vacation, longevity pay, and 11 paid holidays, as well as Tuition Reimbursement and an Employee Assistance Program.
How to Apply:  Interested candidates must submit by email a cover letter, resume, and five (5) references including name, phone number and email address no later than close of business on June 5, 2023, to lisaward912@gmail.com.  For any further questions, please call Lisa Ward, Senior Associate, Mercer Group Associates at 706-983-9326.
Click here for a brochure