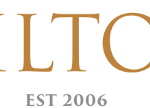 City of Milton, GA
The City of Milton, Georgia is inviting applications for the position of Finance Director.  Located 31 miles north of downtown Atlanta, Milton is a distinctive, modern city that embraces small-town life and its rural heritage.   Incorporated in 2006, Milton is one of the metro area's newest and most desirable cities.  The city has been recognized nationally for its high quality of life, as one of the best places to raise a family and has been consistently ranked as one of Georgia's safest cities.  The City's ability to balance growth with preserving green space and rural character is a key factor in its lure to both residential and commercial interests.
The Finance Director oversees all aspects of the Finance Department.  The Finance Department works to ensure the City of Milton is a fiscally sound organization by maintaining accurate, timely financial and accounting records; establishing internal controls to protect and preserve City assets; and providing short- and long-term financial planning.  The Finance Department is responsible for activities including accounting and financial reporting, budget management and compliance, debt management, capital financing, purchasing, financial analysis and planning, property tax billing and collection, and the issuance of occupational tax certificates and alcohol beverage licenses.  The successful candidate will be expected to demonstrate strong leadership, be a self-starter, and have a passionate commitment to preserving Milton as a city that greatly values its high quality of life, strong sense of community, and respect for its cherished rural heritage.  The candidate must demonstrate the ability to safeguard Milton's legacy of financial stability, transparency, and stewardship; develop long-range financial plans; and manage day-to-day operations related to revenue collection, accounting, and purchasing. Additionally, the candidate should have experience in ensuring compliance with local, state, and federal laws as well as generally accepted accounting principles (GAAP) and have superior customer service skills to work with an engaged citizenry to resolve concerns.
How to Apply:
Interested candidates must submit by email a cover letter, resume, at least five job related references with name, email and phone numbers, as well as salary history no later than June14, 2022:  Lisa Ward, Senior Associate, Mercer Group Associates, at lisaward912@gmail.com.
Any questions please call 706-983-9326.
Click here for a brochure