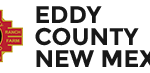 Eddy County is seeking a Finance Director.  Eddy County, New Mexico, located in Carlsbad, is home of the Carlsbad Cavern National Park and is the center of commerce within the County. The area boasts a variety of things to do and see, based on your interests [hiking, a water park, lakes, golf, sand dunes, events]. To learn more, please visit https://www.carlsbadchamber.com/. Eddy County is now home to over 62,000 people, with more coming to visit and put down roots all the time. Eddy County is a beautiful and scenic place, rich with natural resources, the Pecos River, sprawling ranches, profitable businesses, and an abundance of wildlife. Be sure to pay Eddy County a visit on your next vacation and if you are lucky enough to live here, take advantage of all the county has to offer.
The Eddy County Finance Director is responsible for carrying out financial policies and goals set by the Board of County Commissioners. Essential Duties and Responsibilities Include:
*Monitors and compares the annual expense and revenue budget versus actuals, prepares resolutions for adjustments to the county budget in accordance with state law.
*Conducts periodic audits of various county programs, utility bills, and other areas that need periodic review to insure proper expenditures.
*Develops and coordinates policies for the uniform administration of various local, state and federal grant programs to include timely request for reimbursement, proper disposition of funds received and timely reporting to appropriate agencies.
*Responsible for fixed assets, purchasing (including RFPs and contracting), payables, payroll, debt management, and general ledger (chart of accounts) procedures and processing. Assures compliance with the Governmental Accounting Service Board (GASB) rules and the Governmental Accounting, Auditing, and Financial Reporting (GAAFR) standards.
*Prepares and organizes policies, systems, procedures and practices necessary to the successful operation of the financial systems, including appropriate internal controls.
*Provides regular financial reporting to the Commission as directed by the County Manager.
*Prepares and maintains long-range financial projections for the County Manager and Commission to use as decision-making tools.
*Recruits and replaces staff as needed while complying with HR requirements.
The ideal candidate for the next Finance Director will be ready on day one to implement their knowledge in a manner to build upon the existing organization and structure within the department. The successful candidate will focus on providing solutions/options, based on good governance, for the elected offices, Board, County Manager, and Department Directors. The candidate will need specific knowledge of Generally Accepted Accounting Principles (GAAP), Governmental Accounting Standards (GASB), Governmental Accounting, Auditing, and Financial Reporting (GAAFR) standards, state procurement code and other related state and federal statutes and standards. In addition, the candidate will be a clear communicator who will keep the department on schedule to complete its required tasks. The candidate's communication needs to be firm while understanding, while taking the initiative to lead the department. Under the general direction of the County Manager, this position involves carrying out financial policies and goals set by the Board of County Commissioners. Plans and administers the systems and processes for the accounting of revenue and expenditures by Eddy County. Duties and responsibilities include establishing and maintaining an accounting system and managing county funds and debts in accordance with Federal requirements, New Mexico State Statutes and DFA policies. The Finance Director role includes supervision of the budget, purchasing, accounting, billing, accounts payable, fixed asset, revenue, and payroll functions. The employee is responsible for internal audit functions and financial analysis of programs in accordance with New Mexico Department of Finance rules and statutes. The employee must exercise considerable independent judgment and initiative supervising assigned functional areas and in planning and directing the financial internal control system.
Minimum Qualifications
– Bachelor's degree in accounting, finance, or related field is required. It is preferred that the candidate will have a CGFM, CMA or CPA.
– Minimum of five (5) years of experience in finance or accounting, with at least three (3) of those years in a supervisory capacity, such as a division lead or department manager. The County will also recognize an equivalent combination of education and experience.
– Knowledge, and skills of accounting software and working knowledge of budgetary accounting and reporting systems, GAAFR, GAAP, and GASB is preferred.
Compensation & Benefits:  The expected starting salary range for this position is $103,000 – $126,000 (depending on qualifications of the selected candidate). The Count's benefits package includes Medical, Dental, Vision, and Life Insurance; Short Term Disability; EAP; Education Assistance; Public Employees Retirement Association; Deferred Compensation; Annual Leave; and 120 paid holiday hours per year.
How to Apply:  Interested candidates must submit by email a cover letter, resume, at least five job related references (with email and phone numbers) no later than August 3, 2023, to Joseph Jarvis, Associate, Mercer Group Associates, at joseph@tripjllc.com. Any questions please call 928-699-3485.
Click here for a brochure