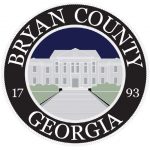 Bryan County Government
Bryan County is seeking a Finance Director.  Bryan County is one of the fastest growing counties in the United States due to its proximity to Atlantic Coast, ports, and to Savannah, Georgia.  Five county district commissioners and a countywide Chairman are elected as Bryan County's governing authority to serve four-year terms. Bryan County's day-to-day operations are overseen by a County Administrator who is appointed by the Commission. The 2023 annual budget is $261 million with over $150 million dedicated to water and sewer infrastructure due to the current rapid industrial expansion with the announcement of a Hyundai Electric Vehicle Metaplant. The center of the industrial growth, the unincorporated area in northern Bryan County is largely rural requiring new water and sewer projects, already underway, to supply the companies. This growth is largely funded by federal, state, and local grants and loans requiring diligent record keeping and accountability. Other infrastructure projects are funded by TSPLOST, 5-year $80 million passed in 2022, a SPLOST, on the November 2023 ballot, and the general fund budget.
The Bryan County Finance Director is responsible for organizing, directing, and managing all Accounting and Financial operations of Bryan County Government including; supervision of payroll, accounts receivable and accounts payable personnel; maintain the technical accounting and finance functions of the county; maintain fiscal records and systems; maintain and file tax related data on a timely basis; develop and maintain financial statements/reports showing the status of all accounts; maintain all checking and special accounts; assist in the preparation of the annual operating budget; and ensuring the county financial records are maintained in accordance with Government Auditing Standards.  This position reports directly to the County Administrator and advises County elected officials and department heads on policy and compliance matters.
The ideal candidate for the position shall be a professional and ethical Finance Director who is a dedicated team player and has a proven Financial Services record of success in leadership and management of Finance functions within a public/governmental agency/organization. The successful candidate should be an experienced, self-confident person who can immediately provide quality Financial Services to a variety of internal departments in a timely manner and is able to address budget questions/concerns/issues with diplomacy and tact. This person should be knowledgeable of the unique role Constitutional Officers have in managing their budgets under the Georgia Constitution.  The ability to identify and implement new and innovative approaches within a department is an  important qualification expected of the new Finance Director. Specific experience is expected in purchasing and procurement, accounting, budget development and the ability to offer responsive support services to a team-oriented organization. The ideal candidate will be detail-oriented, have well-developed problem-solving abilities, have the ability to communicate with stakeholders about the budget process, and hold staff accountable and focus on succession planning within the Finance Department.
Minimum Qualifications
Bachelor's degree in Economics, Finance, Accounting, or related degree from an accredited university or college plus six (6) years of diversified experience in finance, reflecting increasing responsibility in key positions is required.
CPA or a master's degree with relevant county or city government service preferred.
Local Government Financial Manager certification in Georgia is preferred.
Extensive knowledge, and skills of accounting software required, working knowledge of budgetary accounting and reporting systems, GAAFR, GAAP, and GASB.
 Compensation & Benefits:  The expected starting salary range for this position is $110,000 – $140,000 (depending on qualifications of the selected candidate), with a comprehensive benefits package, including health, dental, life insurance and retirement benefits.   Relocation expenses negotiable.
How to Apply:  Interested candidates must submit by email a cover letter, resume, at least five job related references with email and phone numbers, as well as salary history no later than June 16, 2023:  Lisa Ward, Senior Associate, Mercer Group Associates, at lisaward912@gmail.com. Any questions please call 706-983-9326.
Click here for a brochure