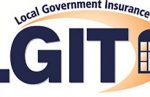 Local Government Insurance Trust - Maryland
LGIT is a member-owned self-insurance pool formed in 1987.  LGIT was founded by the Maryland Association of Counties (MACO) and the Maryland Municipal League (MML). It provides primary and excess liability, auto, environmental, property, and boiler and machinery coverages and services to 147 municipalities, 17 counties, along with 23 sponsored entities.  LGIT's status as a public entity pool means that its relationship to its members is distinct from that of a brokerage or agency to its customers. LGIT is owned and controlled by its membership and exists solely to serve its members. All assets of LGIT are dedicated to the benefit of its membership.
The Trust operates three pools of coverage: the Primary Liability Pool, the Property Pool, and the Excess Liability Pool.  The combined net position for all pools is over $60 million.  The 30 LGIT employees serve the members from headquarters in Hanover, Maryland, which is approximately 20 miles south of Baltimore, and 20 miles north of Washington, D.C. Most member services are provided by staff members who work in the following departments: Executive, Claims, Membership Services, Underwriting and Field Services.
The LGIT Board is seeking an innovative, resourceful and dynamic leader and effective manager, with considerable public management skills, a full-rounded risk management background and the highest ethical standards. The ideal candidate will come from a comparable pool program or organization that makes productive use of technology to serve its members, has modern program offerings and sound long-term plans, and engages in continuous improvement effort.  The ideal candidate must have a bachelor's degree, with a master's degree preferred. She or he will have at least 10 years of relevant experience, including five years in senior management roles; local government or association experience; experience with insurance pools and products, and risk management; and a demonstrated track record of effective leadership, management and innovation.
To apply for this outstanding opportunity, send a letter, resume and at least four references by email to: David J. Deutsch, Senior Associate, Mercer Group Associates at daviddeutsch610@gmail.com.  Mercer Group Associates (MGA) is assisting the LGIT Board of Trustees with their Executive Director search. MGA provides executive search and other consulting services to local governments and other public and private sector clients nationwide. To discuss the position or the search process, call David Deutsch at 301.343.6033. Applications are due by 5pm EDT on August 19, 2022.
Click here for a brochure