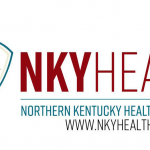 Northern Kentucky Health Department
Click here for Recruitment Brochure
Northern Kentucky Health Department
DISTRICT DIRECTOR OF HEALTH
The Northern Kentucky Health Department is an Independent District providing essential public health services to a growing population of 480,000 citizens. Much of the Department's service area borders the Ohio riverfront and is part of the greater Cincinnati Metropolitan area. The Northern Kentucky Health Department serves residents and visitors of the Northern Kentucky Counties of Boone, Campbell, Grant and Kenton through the work of 140 professional staff and volunteers and an annual budget of $23 million.
The District Director of Health is considered the highly visible "face" of public health services in the Northern Kentucky region and serves as Chief Administrative Officer of the Health Department. Administrative responsibilities of the Director include: oversight of daily activities and functions of the Department's operating divisions, ongoing development and refinement of public health programs and policies that impact community health, advising the Health District's governing board on the status of community health issues such as environmental, disease prevention control, family and occupational health matters, emergency preparedness and promotion of the value and importance of public health provided to its citizens through community involvement and legislative advocacy. Please view a descriptive brochure at: http://mercergroupassociates.com or http://nkyhealth.org
Qualifications
The successful candidate will possess a graduate degree in Public Health or a related field and a minimum of five (5) years of increasingly responsible professional management experience with a public health department/system. A physician qualified by training in public health, preventative medicine, public administration and licensed or eligible to practice medicine in the Commonwealth of Kentucky is desirable but not a requirement to receive serious consideration for the position. The Board of Health highly values demonstrated leadership ability, administrative experience and highly developed communication skills in the successful candidate.
Compensation/Benefits
The District Board of Health is considering a starting salary range from $140,000 – $200,000. The starting salary may be determined anywhere within the range depending upon the experience and qualifications of the successful candidate. The Health District will negotiate an employment contract with the selected candidate. Excellent Executive Benefits provided.
To Apply
To apply, please electronically submit no later than June 13, 2022 a persuasive cover letter explaining why you feel you are a good candidate for the position, a resume and at least six (6) professional references (references will not be contacted until mutual interest has been established) to:
Clark Wurzberger, Senior Associate
Mercer Group Associates
Email: c.wurzberger@att.net
Tel. (530) 637-4559 (Pacific Time); Fax (530) 269-8140