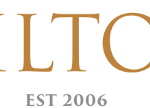 City of Milton, GA
The City of Milton, Georgia is inviting applications for the position of Human Resources Director.  Located 31 miles north of downtown Atlanta, Milton is a distinctive, modern city that embraces small-town life and its rural heritage.   Incorporated in 2006, Milton is one of the metro area's newest and most desirable cities.  The city has been recognized nationally for its high quality of life, as one of the best places to raise a family and has been consistently ranked as one of Georgia's safest cities.  The City's ability to balance growth with preserving green space and rural character is a key factor in its lure to both residential and commercial interests.  Milton City Manager Steve Krokoff said, "I am looking for an energetic leader whose focus on excellent service to our community is only rivaled by his/her desire to achieve more. The candidate must possess an extraordinary ability to understand people and circumstances and leverage that ability to strategically steer our Human Resources Department.  The capability to effectively communicate is a must; but the capacity to effectively receive communication is absolutely critical. We rise and fall as a team — and this position is essential to our collective win".
The Human Resources Department plays a vital role in many facets of Team Milton's makeup. HR creates the foundation for successful employee recruitment, retention, training, and well-being through highly engaged service delivery and proactive assistance for the City's 161 full-time as well as 35 part-time and seasonal employees.  Core roles, for the HR Director, include identifying and interviewing candidates who will excel at supporting Milton's mission, vision, and values. Milton's Human Resources Department is also focused on retaining valued employees through the development of training programs, team-building efforts, and maintaining a competitive salary and benefits program. Team HR collaborates with other departments to recognize employee achievements and celebrate diversity, equity and inclusion. Other responsibilities include processing bi-weekly payroll and ensuring a safe workplace as the City's risk manager.  This dream job can be a reality if you join Team Milton.
How to Apply:
Interested candidates must submit by email a cover letter, resume, at least five job related references with name, email and phone numbers, as well as salary history no later than June14, 2022:  Lisa Ward, Senior Associate, Mercer Group Associates, at lisaward912@gmail.com.
Any questions please call 706-983-9326.
Click here for a brochure