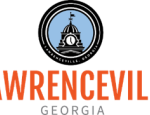 City of Lawrenceville
The City of Lawrenceville is seeking applications for a new Assistant City Manager for Operations.  Lawrenceville is the county seat of Gwinnett County, Georgia located approximately 30 miles northeast of downtown Atlanta.  The city operates under a Council/Manager form of Government serving a citizen population of approximately 31,000.   Lawrenceville relies on the City Manager for all the daily operational functions while the Mayor/Council is charged with setting policy.  The Assistant City Manager is appointed by and reports to the City Manager and will provide leadership to city departments including the City Clerk, Information Technology, Human Resources, Risk Management, and Court.  The City of Lawrenceville is a service-oriented organization with 292 employees and has an annual budget of approximately $157 million.
Find details about the position expectations by reviewing the recruitment brochure at www.mercergroupassociates.com
Lawrenceville is seeking an Assistant City Manager that demonstrates the ability to embrace change and focus on continuous improvement of the organization.  The ideal candidate will be a decisive, self-motivated, results-driven leader who performs the duties of the office in a non-political, objective manner.  The candidate should have an in-depth understanding of and appreciation for government operations, policy development, and impartial implementation of policies focused on problem-solving and delivery of quality customer service.  The ideal candidate should have the ability to manage government operations in a challenging work environment that requires attention to detail and the ability to exercise self-control when stressful situations present themselves.  He/she should have previous government experience successfully promoting a culture of team building within her/his organization and actively listening in a manner that values staff input while holding them accountable for job performance.
Minimum Qualifications: 
Bachelor's degree from a four-year college or university majoring in Public Administration, Business Administration, Planning, Economic Development or related field required; master's degree preferred.
Seven (7) years of progressively responsible management experience is required; experience directing a large department, overseeing multiple departments, or managing city-wide projects or any equivalent combination of education, training, and experience which provides the requisite knowledge, skills, and abilities for this job.
Local government management experience as a city/county manager or assistant in a similar-sized community and complexity as Lawrenceville will be a significant advantage for a candidate seeking this position.
Evidence of continued professional development such as ICMA Credentialed Manager designation is a positive indicator of dedication to the profession and will be noted during the vetting process.
Must possess or be able to obtain a valid Georgia Driver's License, demonstrable commitment to equity & inclusion.
Compensation & Benefits:
 The expected starting salary range for this position is $165,000 – $190,000 (depending on the qualifications of the selected candidate), with a comprehensive benefits package, including low-cost health, vision, and dental insurance options, including free options.  The Assistant City Manager for Operations position also includes a city-provided vehicle or car allowance and paid time off (PTO).  The City provides free short-term disability, long-term disability, accidental death & dismemberment (AD&D), and life insurance that pays two times the employee's annual salary.  The City's generous retirement plan provides a 4% contribution to the plan with an additional 6% contribution match if the employee also contributes 4%.  Relocation expenses are negotiable.
How to Apply:
Interested candidates must submit by email a cover letter, resume, at least five job related references (with email and phone numbers), as well as salary history no later than close of business on April 7, 2023, to Lisa Ward, Senior Associate lisaward912@gmail.com.  Please contact Lisa Ward with any questions at 706-983-9326.
Alan Reddish, Senior Associate, 107 Indigo Lane, Athens, GA 30606, Cell:  706-614-4961
Click here for a brochure